---
We like to share product recommendations with you and hope you like them! Just to make you aware Water Filter Data may collect a small share of sales or other compensation from the links on this page.
---
Kinetico and Culligan are undoubtedly the most well-known water system brands on the market. Now, you may be wondering how to choose one? Or which one is going to do a better job at providing you with safe and clean water? They are both high-quality water softeners, with elegant designs and high-performance standards. Our head-to-head comparison of the Kinetico vs Culligan water softeners will provide you with the necessary information on how each water softener works, including the advantages and disadvantages of each brand.
How Does Water Softening Work?
Water softening is a process that involves the replacement of hard ions such as calcium and magnesium with sodium and chloride ions. It is done for the more convenient use of water without any hassle whatsoever. One who has experienced this will be glad to know. Even though there are a lot of versions of water softeners available, like one tank or two tank and even compact softeners. You need to keep in mind that the price will still determine the quality of your water softener.
When the water flows in the tanks of the softener, the ion exchange process has already started. So, the hard ions in the water get switched with the softer ions in this process. Then, when the water flows in the other tank, the hard ions settle in the bottom of the drain, and the soft water is ready to use. Once the tank is full, it's ready to use.
Kinetico 

Features and Facts
The Kinetico brand is one of the most common water softeners and it uses technology and an effective filtration system to make your water clean. Here are some features:
This filter has the capacity to remove water hardness and is a better solution for hard water. It is able to remove 225 grains of hardness from every 500 gallons of hard water.

The water flow capacity of this filter is good and this is vital for filling the container without any other problems.

Kinetico is a 24 hour day product. Various dirt, gems, and molds can be removed with ease with this softener.

Offers 1 year of a lifetime warranty for any inconvenience.
Description
The Kinetico water filter is a non-electric filter that filters your water 2 times before being ready to use. It cleans contaminants in all types of applications and because it is non-electric, it saves power as well. Polluted water is cleaned without electricity, eliminating extra utility bills. 
The design and components allow it to cleanse hard water without a problem. All of this is possible because of the solid built-in softener. It holds high-quality features that are easy to use. Whether you use the water for showering or cooking, this filter ensures that you can use as much water as you need without worrying.
Kinetico's two-stage filtration system uses the revolutionary 5-step filtration process to eliminate up to 4 of the most common contaminants found in city taps: TFC, bacteria, chlorine, and odors. The RO system provides a level of protection for your investment, unlike any other brand. 
This system works harmoniously—and has been well-reviewed with customers—with your refrigerator's ice maker and water dispenser. Once set up at your residence, you'll enjoy up to 6 months of clean, pure drinking water from every faucet.
If you're looking for a water filter that will last for years to come, you can be sure you'll get one with a Kinetico reverse osmosis water filter. These filters are available in various sizes depending on the needs of an average family, and they're capable of providing pure and healthy drinking water for a very long time—up to 30 years. Additionally, all filters are backed by a 10-year warranty so you don't have to worry about quality replacements.
You'll know you're investing in a quality product with the Kinetico twin tank system. The Kinetico is designed to meet your household's water needs for up to five years without reducing the flow of water. 
It's also powered by a non-electric control valve that helps evenly distribute water through the filter process and later disperses filtered water back into the system.
With a 5-Stage point-of-use water filtration system, you can cleanse your water of all the impurities that come with hard water including iron, chlorine, and more. You can enjoy limitless capacity with a high-capacity brine tank that holds up to 10,600 grains of salt, and it also comes with an auto-sensor to let you know when it's time for a filter change.
What Are People Saying About Kinetico?
To say we're thankful for the water Kinetico has restored to our home is an understatement. We had gone through three different water softeners, and this was our last chance to get it right. It was a gamble for us to pay a higher price than any of the others, but in the end, we were beyond happy we did. 
The time and expertise that went into designing our system, coupled with their professional staff who handle the installation, maintenance, and follow-up should we need it, made all the difference. They didn't skimp on anything. Their confidence was earned and well placed.
Culligan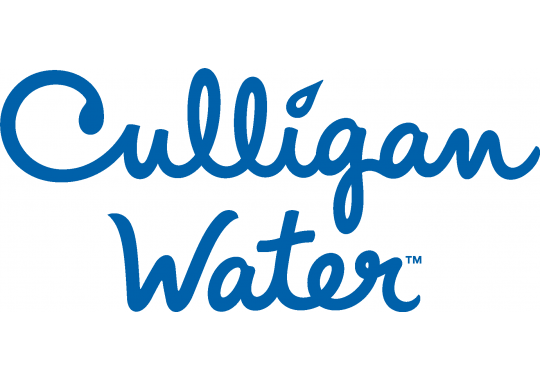 Description
You can always feel confident about using Culligan water filters because they offer the ultimate protection for your family's health and the environment. These filters use a 3 –stage filtration system that's hard to replicate when using traditional water treatment methods.
Because they run on an electrical power supply, you'll only need to replace your filter every 3 months or as required by local regulations. Regardless of whether you prefer soft, cool, or hot water, these filters make it easy to customize your lifestyle.
The Culligan refrigerator water filter that helps to eliminate practically all of the impurities in water, is one of the brand's most popular models on the market. Not only will it remove up to 99% of the chlorine and other impurities found in water, but will also make it softer and give it a pure taste.
The Culligan replacement cartridge can last for between 10 and 15 years, depending on its features and build quality. When taken well care of, they can even last longer.  The Culligan countertop water purifier keeps you going while letting you cut costs. This affordable alternative to under-sink filters is designed for the do-it-yourselfer on a budget. Durable construction and an NSF certification ensure that it will continue to improve your water for years to come.
Simply connect this Culligan model to your faucet, install the filtration system, and you're ready to go. The Culligan countertop water filter should not be used with saltwater systems or other applications except as directed by a Culligan Water Expert. Culligan offers you the latest water-softening products with new, innovative ways to make installation and maintenance as convenient and easy as possible.
Whether you buy system components or ready-to-install systems, they've got everything you need to decrease scale buildup in washing machines and improve soaps' lathering performance. They also offer a wide selection of applications for different situations—including water softeners designed for whole-house filtration systems. 
Reverso uses patented technology to monitor water quality and usage in order to help ensure that it tastes great every time you turn on the tap. The pitcher's reservoir and filter cartridge serve as the heart of this system, with their ability to tell Reverso precisely how much water has been drawn through the filter cartridge housed within.
When the filter is ready to be changed, an indicator will flash on the brewer to inform you when it's time to replace your cartridge. Culligan is a leading water treatment company that has been in business for more than 50 years. It serves customers with their water needs and also provides equipment installation, maintenance, and repair services.
The Culligan company offers various products such as water filtration systems and equipment, replacement filters, hot water heaters, softeners, UV disinfection systems, water softener salt pellets, and custom streams.
Features and Facts
Here are some features and facts about the water filter:
Culligan has provided top-notch water filtration and softening systems before for decades. It takes pride in its excellent performance towards purity of water as well as the wellness of customers all across the world.

Culligan water filter is an efficient brand of water filters, which are available in the market. These water purifiers offer clients a 2-year warranty for their production facilities. The brand offers safe and invulnerable water purification from pollutants like nitrates, heavy metals, germs, pollution, sediments, and harmful bacteria.

Culligan is among the most trusted brands to provide water filters at an affordable cost. These filters are best known for its purity and quality. The brand transfers dirty water into clean drinking water with efficient mains filter options. It provides up to eight stages of clear, pure water
Water Filtration
The Culligan water filter is a brand from the French corporation which was established in 1878. The company is very popular for its clean drinking water systems to various houses, offices, and retail stores. 
A Culligan drinking water system is provided by a parent organization of another well-known brand that produces home appliances such as refrigerators, dishwashers, and wine coolers. The company maintains a very high standard for clean water it supplies to the customers therefore no compromise is ever made in quality. 
Are the Kinetico water softeners worth the money?
High Purity water with its great taste. Kinetico produces pure water, which can be used for drinking and cooking. The purity of the water is preserved by installing a Kinetico unit that uses 70% less salt when compared to other brands. 
In addition, Kinetico protects the environment with its efficient and eco-friendly softening process.
Do Kinetico water softeners need maintenance?
Conventional water softeners involve high maintenance and a lot of time. The resin beads need to be changed regularly, while the system also requires chemical cleaning. Kinetico is different in terms of maintenance, and the low-cost system uses small amounts of salt to regenerate instead of the resin beads.
Kinetico Vs Culligan: Overview and Conclusion
Kinetico is an excellent choice for a filtration system that will take care of high-grade water at a low cost. Unfortunately, it falls short in its customer service. The Good: Kinetico is practical, affordable, and aesthetically pleasing. They offer a filtration system that can handle any hard water problem you might encounter. 
Their customer service is quick to respond and usually provides accurate information. It all comes down to your budget and how much research you want to do before deciding which company will work best for you.
Culligan offers a wide range of home filtration systems to help rid your water of chlorine, rust, and other chemicals. Culligan offers in-home consultation to help you determine what filtration solution is best for your water needs. 
From a whole house water filtration system to a water softener, Culligan can provide you with the best solutions for you and your family.   
So, Kinetico and Culligan both offer efficient performance with an easy process of its installation. However, they have their differences. Culligan Water Filter is better if you are looking for standard features with normal prices. It will fulfill all of your needs.
But, for quality and durability in the performance, pick a Kinetic Water Filter. If there is any kind of inconvenience the warranty will cover it up. The following is a comparison of two water filtration systems: the Culligan system and the Kinetico. Both systems will purify dirty water and make it suitable for different kinds of purposes in the house from drinking to brewing.
FAQs
Who competes with Kinetico?
Kinetico is an advanced water filtration system that many households already trust. Culligan is another name that comes up in the same conversation, often when comparing the best water softener techs in the market. 
Can you drink Kinetico softened water?
Yes, the water is safe to drink, despite the sodium content. Usually, water softener systems like Kinetico use a little bit of salt to purify the water because it is a softer and preferable ion compared to calcium and magnesium. 
The salt is barely noticeable and less likely to cause any harm. Still, people with special sodium requirements should consult a healthcare professional before committing to a water softener that uses salt crystals or pellets. 
Is a Kinetico water system durable?
The Kinectico water system is extremely durable! You can use your Kinetico water softener system for more than a decade, often two. It requires yearly maintenance, but apart from that, the system runs on its own. 
To prolong the lifespan of your Kinetico tank and filtration system, it will need to be cleaned and sanitized at least once yearly. This is also to ensure that there is efficiency. Although you can do this on your own, inviting a professional to conduct the yearly maintenance is better because they are in the best position to optimize the device. 
Some things you may have overlooked will catch their eyes in the settings. You will also be told about the parts that may need replacement. Finally, a Kinetico yearly maintenance call is incomplete without water quality testing, which will ultimately determine whether you need to improve your water safety strategies. 
How much is Kinetico yearly?
If you have decided to take drinking pure water seriously, you will naturally wonder about water softener prices. To  make it easier for you, I will tell you how much you will likely spend monthly and yearly. You will find that it is a fair price to pay for improved drinking water. 
Typically, you can buy a Kinetico model for as little as $500. The more expensive specifications can cost up to $5000; however,, you can still enjoy pure water monthly without paying this much. 
Some stores offer rental Kinetico water softeners. The amount you will pay varies, but you will hardly go above $50 monthly in many cases. In a year, you will pay an average of $500 for pure water. You would pay about the same amount you would pay to purchase one of the cheaper Kinetico models. 
How much is Culligan yearly?
Culligan is notorious for its refusal to display its prices on its website. They say it is because the prices vary. That makes it hard to determine how much you will pay for the device, whether renting or buying it. 
It is best to prepare anywhere between $500 to $5000 for a one-time purchase or yearly rent. 
Can you drink Culligan softened water?
Yes, you can drink Culligan softened water, despite the concerns about elevated sodium levels (the salt consumption is barely noticeable in the grand scheme). It is important to note that people with special sodium needs should consult a medical practitioner before using water softener salt.
Wayne is a water quality expert – The founder of Water Filter Data. He has a degree in microbiology and his field of expertise is drinking water. His goal is to allow for clean and healthy water for as many people as possible.